Web trends are constantly evolving. In 2017, we saw increased use of serifs, dark aesthetics, minimalist designs, geometric details and overly large type. As always, 2018 will bring a new surge of innovative design and development ideas to make websites evermore usable and, frankly, more stunning. Read on the the five web trends we see gaining momentum in 2018.
Mobile first, chatbots & AMP...Are you keeping up with the latest #web trends? Read our latest to find out!
Click To Tweet
Mobile First Interfaces
This trend is not new – it's becoming a day one design principle for every website project, designer and developer. In 2016, 43% of all website traffic worldwide was generated through mobile phones, up from 35% percent in the previous year. Users are consistently using their mobile devices to search, purchase, explore, post and read. Having a website that responds differently to a user on a desktop versus a phone is an aspect of user experience not to throw by the wayside. Nothing is worse than a website that doesn't load, has broken links or is incompatible with the user's devices. Nearly 8 in 10 of consumers would stop engaging with content that doesn't display well on their device.
AMP
AMP (Accelerated Mobile Pages) is becoming a new norm for mobile content. AMP is an open-source coding standard for publishers that allows them to load their sites quickly on mobile. It functions as a turn-key fix for bloated websites while still retaining the design integrity of the brand. 53% of mobile site visitors leave after 3 seconds of load time. The AMP format strips down the code of websites to load the page instantaneously delivering a better experience overall for the user. Fast, beautiful, functional…done.
Learn more about AMP and how to implement the change here.
Read on: 5 Website Development Tools our Team Loves
Chat Support
As a user, I find myself more and more looking at the bottom-right of the web page to see if there is a chat support functionality. These access points act as a direct line to customer support, even if it is only a chatbot. Chat systems are becoming smarter every year, now able to offer answers, avenues to look for an answer or confirmation that human support team members will be responding to their request shortly. Expectations of having these types of support services will only increase as the year goes on. We recommend Live Chat Inc.
Read the Importance of Keeping Your Website Updated
Animation
Simple animations go with minimalist design like marinara sauce and breadsticks. Web designers and developers are adding transitions, hover effects and custom animation into their sites to create a unique, personal and mesmerizing experience. To master these, they need to be non-intrusive, non-distracting and smooth. Perfecting the use of animations on web pages makes your website jump off the screen. Exciting.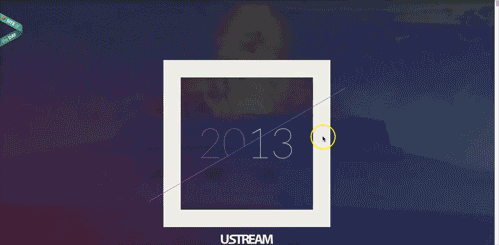 Increased Emphasis on the User
2018 is all about the user. Design might have dethroned as the king. Thinking of the user first is the real trick when it comes to web design and development. Implementing an easy mobile nav menu, reducing the amount of popups and decreasing the number of clicks from point A to point B are just three examples from the hundreds of ways responsible dev teams utilize customer-centric design.
Did you know? China leads the world with over 721 million Internet users? India comes in second with over 462 million users.
How is Your Website Doing?
No industry is immune to the ubiquitous need of solid web design. Implementing web development trends means attracting new customers and satisfying current users. Powerful websites optimized for mobile devices and heavily focused on user experience will continue to win the marketplace. Are you just about to create or redesign your website? Contact us to get it done right with our web development team.